Six Biology Students Selected for Mizzou 18 and Mizzou 39 Awards
The Mizzou 18 Award is given to 18 graduate and professional students, in the last year of their degree, in recognition of their world-class research, collaboration with faculty and staff, and leadership with undergraduate students. This is the second year a biological sciences student has been selected for this award. Congrats, Alexandra!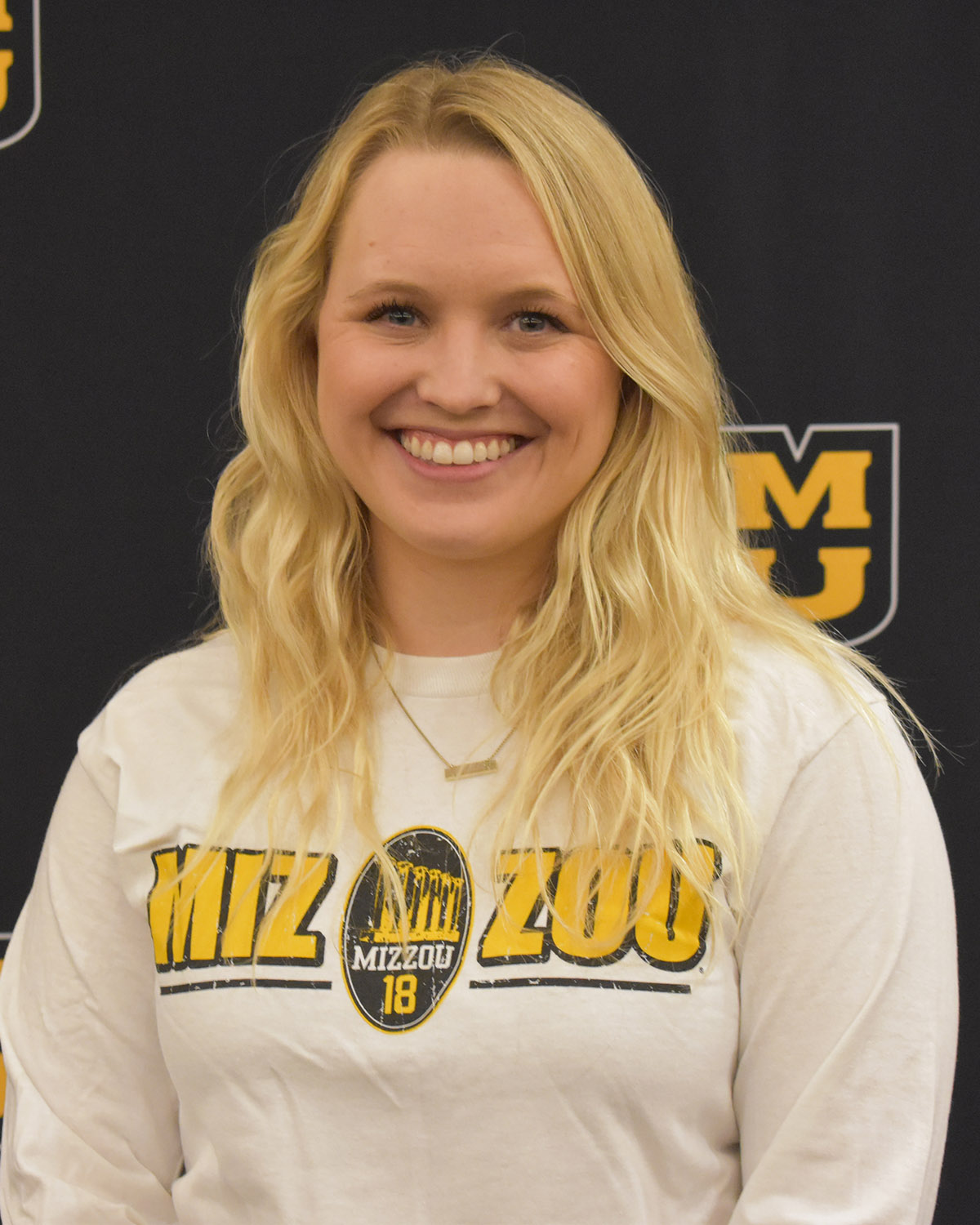 Alexandra Diller
Hometown: St. Albans, MO
Mentor: Dr. D Cornelison
"Alexandra stands out not only for her fearless approach to her science, but for her consistently positive attitude in the face of difficulties and her outstanding commitment to mentoring undergraduate colleagues. I am confident that these qualities, for which she is being recognized as a member of the Mizzou 18 Class of 2023, will continue to bring her success as she moves on to the next stages of her independent career." Dr. D Cornelison, Professor of Biological Sciences
The Mizzou 39 Award is given to 39 outstanding seniors, across all majors, in recognition of their academic achievement, leadership, and service to the University of Missouri and the community. 
Ali Bhatty
Hometown: Lahore, Pakistan
Major(s): Biological Sciences and Psychological Sciences
"It has been a pleasure to have Ali work in the TLRO! He is a born leader, who guided the progression and development of his fellow researchers in his group. He has the dedication and drive to achieve anything he puts his mind to, and I know he will do many great things in his life." Dr. Aaron Stoker, Associate Director of the Thompson Laboratory for Regenerative Orthopaedics
Cameron Duello
Hometown: Kansas City, MO
Major(s): Biological Sciences and Psychological Sciences
"Cameron is a 'complete package' of academic excellence, resilience, research acumen, mentorship to his fellow students, and service to his community here and back home. On top of it all, Cameron is a constant source of joy, support, and much needed kindness to those around. He is exceptional in every sense of the word, and a worthier recipient of Mizzou 39 there is not." Dr. David Schulz, Professor and Chair of Biological Sciences
Umer Mallick
Hometown: St. Louis, MO
Major(s): Biological Sciences with an Emphasis in Medical Science and Human Biology
"Umer has made me laugh out loud so many times since he started working in the lab.  He has been a very important part of maintaining the supportive and caring culture for his fellow students at the TLRO. It is his caring and compassionate nature that differentiates him from the pack and will allow him to achieve all that he wants to out of life." Dr. Aaron Stoker, Associate Director of the Thompson Laboratory for Regenerative Orthopaedics
Reagan Miller
Hometown: Saint Charles, MO
Major(s): Biological Sciences with an Emphasis in Medical Science and Human Biology and Psychological Sciences
"Reagan is an excellent student, shows maturity beyond her years, and has great character. Her positive attitude is infectious, and her insightful questions and eagerness to learn show her passion for the biological and medical sciences. Regan is a great leader and ambassador for the biology department and has all the qualities anyone would expect from a future physician. I am excited to see what her future holds." Dr. Nick Blay, Assistant Teaching Professor of Biological Sciences
Muhammad Waheed
Hometown: Mexico, MO
Major(s): Biological Sciences
"Congratulations to Muhammad for this incredible recognition! I had the honor of having Muhammad as a student in my class, not once but twice (two different classes). Each time, his excellence impressed me. I particularly appreciated Muhammad's willingness to help his peers and to take on challenging projects inside and outside the classroom." Dr. Bing Zhang, Professor of Biological Sciences