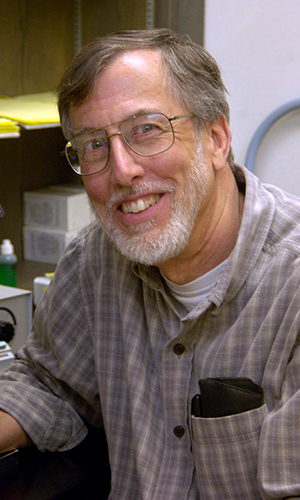 Associate Professor of Biological Sciences
420 Tucker Hall
573-882-0120
Faculty
Education
PhD, 1969 Vanderbilt University
Research Summary
Biochemical regulation of myoblast fusion in skeletal muscle development
Research Description
The long-term goal of my research program is to understand the regulation of skeletal myoblast fusion. We have proposed that each stage of myogenesis is characterized by a specific set of protein receptors on the cell surface that receive and transduce environmental signals, as well as participate in cell-cell recognition, alignment and fusion.

We have utilized a double immunization protocol to generate monoclonal antibodies against surface peptides found on normal myoblasts but not found on the surface of a non-fusing variant cell line. Two of these antibodies recognize separate developmentally regulated surface peptides that appear on the cell surface shortly before fusion and disappear from the cell surface shortly after fusion. When present, the antigenic sites are concentrated in regions of cell-cell contact. Treatment of a myoblast culture with the purified monovalent antibodies reduces fusion with no effect on cell growth, attachment or alignment. The availability of these fusion-blocking antibodies, along with a series of non-fusing variant myoblast cell lines, provides a unique opportunity to apply molecular genetic techniques to the analysis of cell-cell fusion.

We have also examined the role of PGE1, cAMP, calcium influx, calcium release from intracellular stores, and protein kinase C in fusion of chick embryo skeletal myoblasts. Our results support a model in which myoblasts initially respond to changing environmental conditions by releasing PGE1, which then binds to PGE1 receptors on the myoblast cell surface triggering a signal cascade which results in: (1) the activation of phospholipase C; (2) the release of calcium from intracellular stores and the activation of protein kinase C; (3) the influx of extracellular calcium and the initiation of fusion. Activation of the PGE1 receptors simultaneously triggers the generation of intracellular cAMP which in turn causes the release of PGE1 into the environment, thus propagating the signal in the culture.
Awards and Honors
President's University Citizenship Award for Service 2012
MU Honors College Faculty Excellence with Learning by Contract Award 2012
Mizzou Inclusive Excellence Award (inaugural) 2008
Certificate of Appreciation of Leadership, Environmental Health & Safety 2005
Selected Publications